EVER PLAYED IN A SPIRITUAL CASTLE?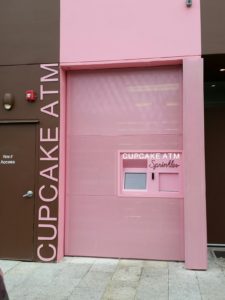 After a Labor day weekend in Ashville, NC at a reunion for our Thailand missionaries and MK's (missionary kids), my sister Jan and I took our friend Mary back to Kentucky with us, then drove her home to Houston. So I've been enjoying being wined and dined here in Houston by her and her husband Bill, who have treated us to all sorts of fun. We've enjoyed the Butterfly exhibit at the museum where we got to walk through a greenhouse full of butterflies (and one landed on me for a bit). We've been to the Art Museum, shopped, and eaten exquisite food that includes French, Thai, Mexican, Chinese, and eating under a 400 year-old tree at Beck's Prime. We've hit the Chocolate Bar, Sprinkles (it has an ATM for cupcakes) and a café, Shade, where I ate a delicious bowl of Carrot-Ginger soup made with coconut milk.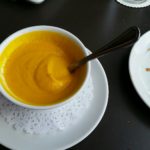 As we drove to Shade's for lunch I noticed a scene that got me to thinking, and you know how I love to think. We passed a fabulous kid's park, with every kind of castle and playground equipment imaginable, and at the point when we passed it I didn't see anyone using the playground except a mother with her young son. There was a wooden retainer wall about two feet high around the front edge of the playground between it and the sidewalk, and the small boy was balancing on it and walking along. On one hand it's a great example of how we don't need fancy and expensive stuff to have fun, but on the other hand it's a good example of how God has put before us all that's magnificent while we happily settle for very little. Do we not realize that the other is there? Is it too frightening? Is it overwhelming? Do we not care? Are we perfectly happy with the simple, leaving the extras to others who want it? Do we prefer to not complicate our lives with "those" other expensive/overwhelming/complicated/more-effort things? Are we content with what we have? It's one thing to be content in all circumstances, as Paul instructed us to be, but another to choose a much lessor circumstance when the other is there for free, available to us whenever we want. At one point in our lives Terry got laid off and the four of us lived in a two-room apartment on Main Street for fourteen months, and we were happy there. Yet had there been the option of a much better place to live I wouldn't have chosen that apartment!
God sets before us all of himself, the whole playground with every type of fun designed especially for us. And yet, I see so often that when it comes to God we just choose to walk on the retainer wall instead of heading for the place he's designed for us. Are we afraid of getting too much of God? Do we not trust the castles and slides, in case it's not safe (as in deceived by satan)? Do we convince ourselves that too much of a "good" thing is bad? Or maybe we don't even see the playground at all!
God has so many different aspects of his character, of who he is and how he relates to us. There are unlimited ways to experience him, ways he can impact our lives. We're not limited to one or two things, or one or two gifts from him, he wants us to have ALL that he has prepared for his children. Paul says in First Corinthians 12:31 to eagerly desire ALL the gifts. Even earthly parents don't limit their kids to only one gift, they love giving gifts to their children, and if a child asks for something the parents delight in fulfilling that wish, even if they've already fulfilled a different wish for that child. I remember one Christmas I got it in my head that I wanted a pink and white teddy bear. Normally this might have been fairly easy for my parents to find but remember, I was in southern Thailand, which didn't have toy stores. Yet my heart was set on that teddy bear. Christmas morning I opened the most perfect teddy bear of all–large and cuddly and pink and white. I named him Honey Bun and we enjoyed a lot of adventures together. My parents had found him in a toy store in Malaysia while we were vacationing there.
Was this the only Christmas gift I received? Of course not, I got other gifts too, I wasn't limited to only one. God has so much for us, a custom-designed playground, and yet we struggle to accept it, whether from fear, ignorance, tradition and doctrine, or just a lack of interest. It reminds me of the Malaysian woman who felt desperate to learn to play a keyboard. Even though she didn't have one she was sure she could learn if only she had the opportunity. Then God gave her a dream where Jesus took her to a room full of every kind of musical instrument, even ones she'd never seen before, and she got to play the keyboard. When she looked around there wasn't anyone else in the room and she asked Jesus why. He said, "No one ever asks to come in here." Then they visited other rooms, like the Dance Studio, and she loved each room, yet always noticed that very few people were there. Jesus' answer to her question about it was always the same, "No one ever asks to come in here."
One reason we don't ask is because we don't know what's available, we don't know that he wants so badly for us to ask for his gifts, to receive all he has for us now, not just once we're in heaven. That's why I talk about the "kingdom catalog." It's like when I was a child and we'd get the Sears toy catalog in the mail. To a child in Thailand it was pretty impressive! My three siblings and I would pour over it, playing the game "If you could choose one thing on this page what would it be?" It had toys we couldn't even have imagined but certain ones grabbed us at once and caused a craving for that item. Being a tomboy, the two I drooled over were a unicycle and stilts. I showed our gardener the stilts and he built me a pair out of wood. In boarding school during high school one of the boys came back from the USA with a beautiful Schwinn unicycle and I learned to ride his.
When we see things in the "kingdom catalog," things that God has shown or given others we can say to our Daddy-God, "Hey! I'd love to have that! Please?" And it delights his heart to give it to us. If we don't know what God has for us how will we want it? If we don't believe God gives good gifts to us what a limited Christian life we'll live, missing the whole playground he's built for us! It's large and wonderfully varied, all we have to do is go running to it and start playing. It's designed for use with our imagination, our strength, our fun and enjoyment, our exercise, and our pleasure. Let's don't be like the little boy who chose to stay confined to the retaining wall. I'm sure he was having fun and that was apparently his choice, but the point is to not limit ourselves to only the tiniest bit of what God has set before us, let's jump onto the wildest swing, run to the highest slide, and claim the beautiful castle. And of course we want to share the fun with others, because how else will they know what's there? We can encourage them to swing higher, climb further, and push their limits, until beside us they're soaring and running and wild for God too. So I encourage you to lift your eyes off the little retaining wall you might be walking on right now and see what's before you, and then take off running!