BUILDING—HOW TO STRUCTURE YOUR LIFE FOR CHANGE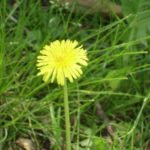 HERE'S YOUR FREE QUESTIONNAIRE!
Have you ever struggled with keeping a new habit or resolution? This year, in order to stick to the things in my life that I wanted to change, I came up with a series of questions that I thought I'd share with you. They'll help you pinpoint your unique thought and work patterns so that you can determine your motivations and needs.
Change involves:
• Understanding the reasons you want to change.
• Knowing what has worked in the past for you and what hasn't worked (this is huge and an ongoing lesson, so start brainstorming).
• Figuring out what motivates you.
• Knowing your biggest pitfall, distraction, excuse, and hurdle.
• Learning how to change your habits and self-talk
• Putting parameters around your distractions.
• Realizing that to succeed involves your body, soul, & spirit.
God has created us with the most amazing tools built in that allow us to be successful in what our heart desires, and then he not only promises to help us but gives Holy Spirit to us to make it possible.
I created this Questionnaire for two friends and myself to use because we want to make life-changes that will stick, and to do so we need to understand ourselves. The three of us are focusing on different aspects of our lives: one wants to create daily habits plus walk 10,000 steps a day, one wants to focus on healthy eating and her online business she's building so she can quit her job, and I'm trying to get in more Jesus-time and writing time. In order to get away from the worn-out language of goals and change I've set the Questionnaire up as if we're building a structure.
I hope this helps you build the changes you want in your life, not only this year but as a permanent lifestyle.
You can choose any or all of the options below. Click on the BLACK title of what you want to download.
This is the Builders GUIDE for the Questionnaire. It is not necessary to filling it out but it does walk you through more detailed explanations for it, I recommend you download this and just read it on your device without bothering to print it but I do feel that it will help you understand the questions better.
This is the COLORFUL QUESTIONNAIRE. To me it's easier to differentiate between the sections when they're divided by color (and I love color) so click below for the colorful version. (But if you need to conserve your colored ink then download the next version instead—the black and white one.)
This is the B/W QUESTIONNAIRE for easier printing.
To see MY ANSWERS (in case you need examples or are just curious).
Feel free to email me with questions, opinions, or just to share your goals and your progress. :)